HorseFleet Academy Newsletter
January 2006
<![if !supportEmptyParas]> <![endif]>
<![if !supportEmptyParas]> <![endif]>
HAPPY NEW YEAR!!!† 2005 was a great year for HFA and I have met some wonderful new friends and enjoyed the ones I already knew.† Thanks to all that have made it a wonderful year!
<![if !supportEmptyParas]> <![endif]>
I have news!!!† Serena has been leased and will be purchased (if all continues to go well) in February.† A nice young lady named Ashley Tantillo fell in love at first sight and Serena seems to like her as well.† Ashley is a wonderful rider that has experience in jumping and she is very pleased with Serenaís talent.† Serena will stay at our farm until Ashley finishes her barn and can take her home.† Iím very happy for both of them.
<![if !supportEmptyParas]> <![endif]>
More news!!!† I have heard from Shelley and Luna is doing good and getting big.† Although, Shelley had an accident and will have to have knee surgery.† She will let us know more as she knows more.
<![if !supportEmptyParas]> <![endif]>
Okay, the World Famous Lipizzaner Stallions are coming to the St. Pete Times Forum on January 22nd.† I not going to form a group to go to this event, but, if you would like to go back down to Myakka City to see them in training, Iím all up for that.† For those that did not go last year, we enjoyed seeing these magnificent animals in training last year and the cost is free (okay, they ask for a donation).† Saturday shows start at 10:00 am and will continue until May.
<![if !supportEmptyParas]> <![endif]>
Also March 5th is the Little Everglades Steeplechase up in Dade City.† This was a fun time last year, but for those who did join us, I remember it being HOT!† Iíll have sign up sheets for this event if you would like to go.
<![if !supportEmptyParas]> <![endif]>
And then the best show of all!!!† The American Invitational is April 1st this year.† This is the jumping competition at Raymond James Stadium with the best of the best riders.† Always fun and exciting with the tail gate party to start the evening off.† This is always a BIG crowd and very entertaining.
<![if !supportEmptyParas]> <![endif]>
Katie has been home for the holidays, although she had to help her dad out at work, so we havenít seen a lot of her.† Although she is loosing her best girl, she will ALWAYS have Q.† LOL.
<![if !supportEmptyParas]> <![endif]>
†
<![if !supportEmptyParas]> <![endif]>
Ms. Kat
<![if !vml]>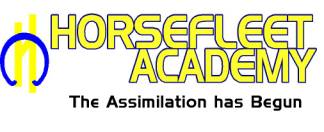 <![endif]>