HorseFleet Academy Newsletter
June 2006
Summer Days are here again and it is HOT!!!  The Summer Day program has begun and it has been fun so far.  To have your cadet spend the day with Ms. Kat on the farm and learn everything that a horse needs to be happy from breakfast to dinner, clean buckets to clean trailer, no rocks and no ants in their fields, let me know what day and it's $40 per day (which will include a good lunch).  Only two students per day please.
Congratulations to Lauren Shanks.  Lauren has been a student of mine for 1½ years.  She spent the majority of Summer Days with me last year and I saw her grow from an "Okay Beginner" to an "Equestrian Rider".  Last summer, Lauren rode many of the horses that were available to me (including Q).  Lauren has put much of her heart and soul into learning how to ride and care for horses.  As a reward, her parents have leased Neelix for the summer.  Teach him well Lauren, I'm really happy for you.
Don't forget about CafePress.  You can get your favorite HFA horse on many different items.  Make great gifts too.
There will be no lessons on June 10th (Saturday).  There is a Dressage show at the Fair Grounds.  Admission is "usually" free and the show grounds are off Orient Road.  If you would like to join Ms. Suzanne and me for the day, come on out.  Call my cell phone if you can't find us.
Also, July 1st – 5th I will be out of the Galaxy.  No Summer Days during the week of July 3rd – 7th, but I will have lessons starting back on that Friday 7th.
HAPPY BIRTHDAY to Malia and Big Katie this month!!!  We are guessing that Neelix turns 5 y.o. this month, so Happy Birthday to him too.
Ms. Kat
<![if !vml]>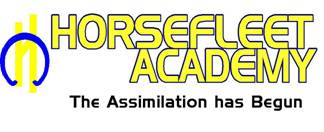 <![endif]>